Speak Up About the One Flag For All Act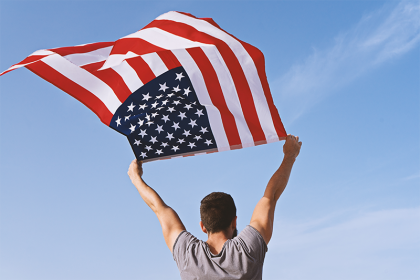 Men and women have sacrificed their lives for what the American Flag stands for—one nation where every person can live out their God-given rights. Americans may be divided by many different opinions and beliefs, but the Stars and Stripes is a symbol that unites us around our nation's core values.
The Biden Administration has decided to elevate certain political and cultural agendas above the unifying symbol of the American flag, however. In a recent Pride Month event at the White House, President Joe Biden displayed a pride flag front and center, flanked by two American flags.
In response, Sen. Roger Marshall (R-KS) introduced the One Flag For All Act. Introduced on Flag Day, the act would prohibit any flag other than the American flag from being flown, draped, or displayed at federal buildings. The few reasonable exceptions under the bill include POW flags and the State flags of congress members at their offices.
"The American flag stands for liberty and justice for ALL and should never be undermined by anyone, especially the President of the United States," Sen. Marshall stated. "The One Flag For All Act ensures that the American Flag never gets sidelined for culture wars and political points and remains the sole symbol of our nation's freedom and sacrifices."
If you agree that the American flag should be the only banner displayed at our nation's federal buildings to represent all Americans, take action now by contacting your senators. Encourage them to support the One Flag For All Act. Feel free to sign our suggested message or create a message of your own reflecting your point of view.
First, Enter Your Zip Code