Support Common Sense in the Military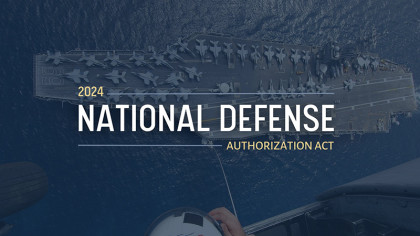 Every year, the National Defense Authorization Act (NDAA) passes with overall bipartisan support. But there is controversy over this year's military spending bill due to amendments added by House Republicans. The amendments are an attempt to restore some common sense in the military.
One amendment prevents the military from paying for its members to travel to get an abortion. The Hyde Amendment is supposed to keep federal dollars from funding abortion, but the Biden administration has ignored this inconvenient fact. The majority of Americans oppose using federal funds for abortions, and there is no reason military funding needs to include abortion-related funding.
Another amendment the House added to the NDAA decreases military funding of certain "diversity, equity, and inclusion" initiatives. These programs often use Critical Race Theory to advance ideas that promote division—not what the military needs.
The Senate will likely vote on its version of the NDAA by the end of this week. Will you contact your senators about the NDAA today?
We have provided a suggested message for you, but feel free to edit it so that it reflects your exact views.

First, Enter Your Zip Code