Tell the FDA Chairman Retail Pharmacies Shouldn't Sell the Abortion Pill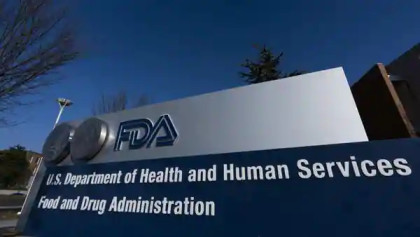 Last week the FDA approved retail pharmacies to offer the abortion pill. According to the new FDA rule, retail pharmacies like CVS and Walgreens, as well as independent pharmacies, may now choose to stock mifepristone.
Mifepristone is the first of two pills taken in medical abortions (also called chemical abortions). Previously only available through certain doctors, clinics, or mail-in pharmacies, these pills cause the death of unborn babies early in pregnancy—and also come with severe health risks for women.
Under the new FDA rules, women will still need a prescription to take mifepristone, but more doctors are likely to prescribe the pill since it will be accessible at pharmacies.
Consider these facts about the pill:
Previously, mifepristone was subject to the Risk Evaluation and Mitigation Strategy

(REMS), a regulation the FDA places on more

dangerous medications.

The REMS protocol required women to be evaluated in person before receiving a prescription.
In 2021, the FDA permanently lifted the REMS regulation on mifepristone, so that women could be prescribed the pills via telemedicine (over video or phone call). Aside from the fact that mifepristone kills an unborn life, pro-life OB-GYN doctors have warned of the

dangers of prescribing mifepristone without an in-person evaluation.
Medical abortions are 4 times more dangerous to women than surgical abortions.

Abortion pills have caused thousands of negative effects and even some deaths — yet the FDA is making it easier for vulnerable women and teenage girls to get mifepristone and take it at home.
Pro-abortion advocates—including the Biden administration—clearly care more about forcing society to "normalize" abortion than the health of women or children.
Take action now by contacting the chairman of the FDA, Robert M. Califf, M.D. We've provided a suggested letter for you to sign, but please feel free to edit the message so that it reflects your exact views.
First, Enter Your Zip Code