Tell the Senate to Rein in Federal Spending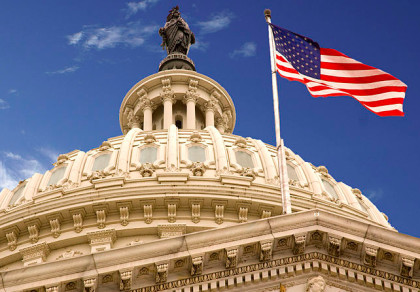 Ever since the United States hit the national debt limit in January, we've been able to avoid raising the debt ceiling due to financial maneuvering.
But real action can't be delayed much longer. We're running out of maneuvers. Congress will either take action or default on the national debt. A default would send the lives of millions of Americans into chaos and wreak havoc on the global economy. But we simply can't keep borrowing more money without some common-sense financial reform.
Republicans have offered a bill that would raise the debt ceiling to avoid defaulting on our debts, while also cutting federal spending. And cutting spending is key. Will you contact your senators today and ask them to support spending cuts before raising the debt ceiling?
We're in this predicament because national spending has increased significantly, while revenue has decreased. If we want any chance at financial reform and economic prosperity in America again, we must rein in spending.
And yet some Democrats aren't willing to embrace this most common-sense solution which, according to some polls, most Americans favor.
If you agree that Congress should rein in federal spending, please contact your senators today!
We've provided a suggested message, but feel free to adjust it so that it reflects your exact views.
First, Enter Your Zip Code